Our first tap
The Town Street Tap, duly named for its location and home of Duffield Amber.
Friendly and welcoming, focusing on good conversation and great ale and craft beer from our own brewery as well as guest ales from all over the UK. We also serve a broad selection of wines, cider, local gins and whisky. All can be enjoyed by our cosy wood burner.
Aged 18 and over only. Dogs, walkers and cyclists are welcome.
Awards . Derbyshire CAMRA Country Pub of the Year 2018 and Runner Up 2017, 2019, 2020, 2021, 2022.
Good Beer Guide . 2018, 2019, 2020, 2021, 2022, 2023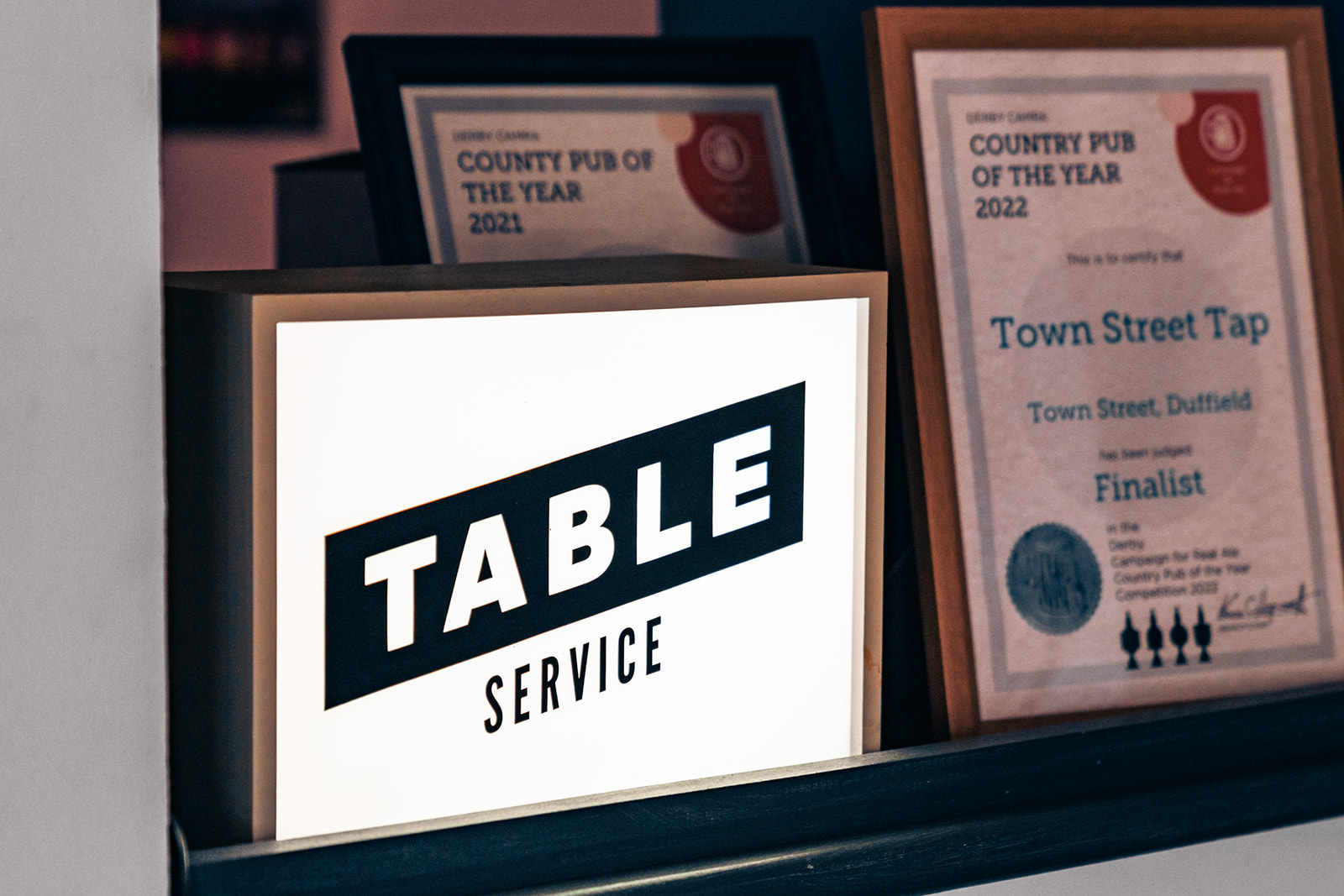 How to find us
The Town Street Tap
17 Town Street,
Duffield,
Derby DE56 4EH
Opening Hours
Monday – Closed
Tuesday, Wednesday & Thursday – 4pm to 10pm
Friday – 3pm – 10pm
Saturday – 12noon to 10pm
Sunday – 2pm to 7pm
– – –
Christmas Hours
TUE 19 to Thu 21 DEC   4pm – 10pm
FRI 22 DEC   12noon – 10pm
SAT 23 DEC   12noon – 10pm
CHRISTMAS EVE   12noon – 10pm 
CHRISTMAS DAY   12noon – 2pm
TUE 26 DEC   CLOSED
WED 27 & Thu 28 DEC   4pm – 10pm
FRI 29 DEC   3pm – 10pm
Sat 30 DEC   12noon – 10pm
NEW YEAR'S EVE   12noon – 9pm 
NEW YEAR's DAY   CLOSED 
Then closed until Tuesday 9 January
Friday – 3pm – 10pm
Saturday – 12noon to 10pm
Sunday – 2pm to 7pm
Follow Us