A MICROBREWERY WITH A BIG AMBITION
We use traditional brewing techniques and equipment to produce the finest ales for the modern palate.
The Tollgate Brewery story began in 2005 on the old Woodville site of Brunt, Bucknall & Co, known as the Wooden Box Brewery, the first brewery to be established in the Burton area in 1832. Woodville was formerly Wooden Box, named after the famous toll booth on the road between Ashby de la Zouch and Burton-upon-Trent. The area around the Woodville roundabout (the modern equivalent of the toll booth) is still known as 'Tollgate' from which our brewery takes its name. 
In 2012 Tollgate Brewery relocated to the National Trust Calke Abbey Estate due to a strong desire from the team at Calke Abbey and the National Trust to bring brewing back to the Estate. In January 2016 a change of ownership brought together the current brewery team. Tollgate Brewery currently occupies one of the National Trust's farm buildings built in the nineteenth century. We're a 6-barrel brewery using traditional brewing techniques that would be recognisable to those early brewers in the 1800s.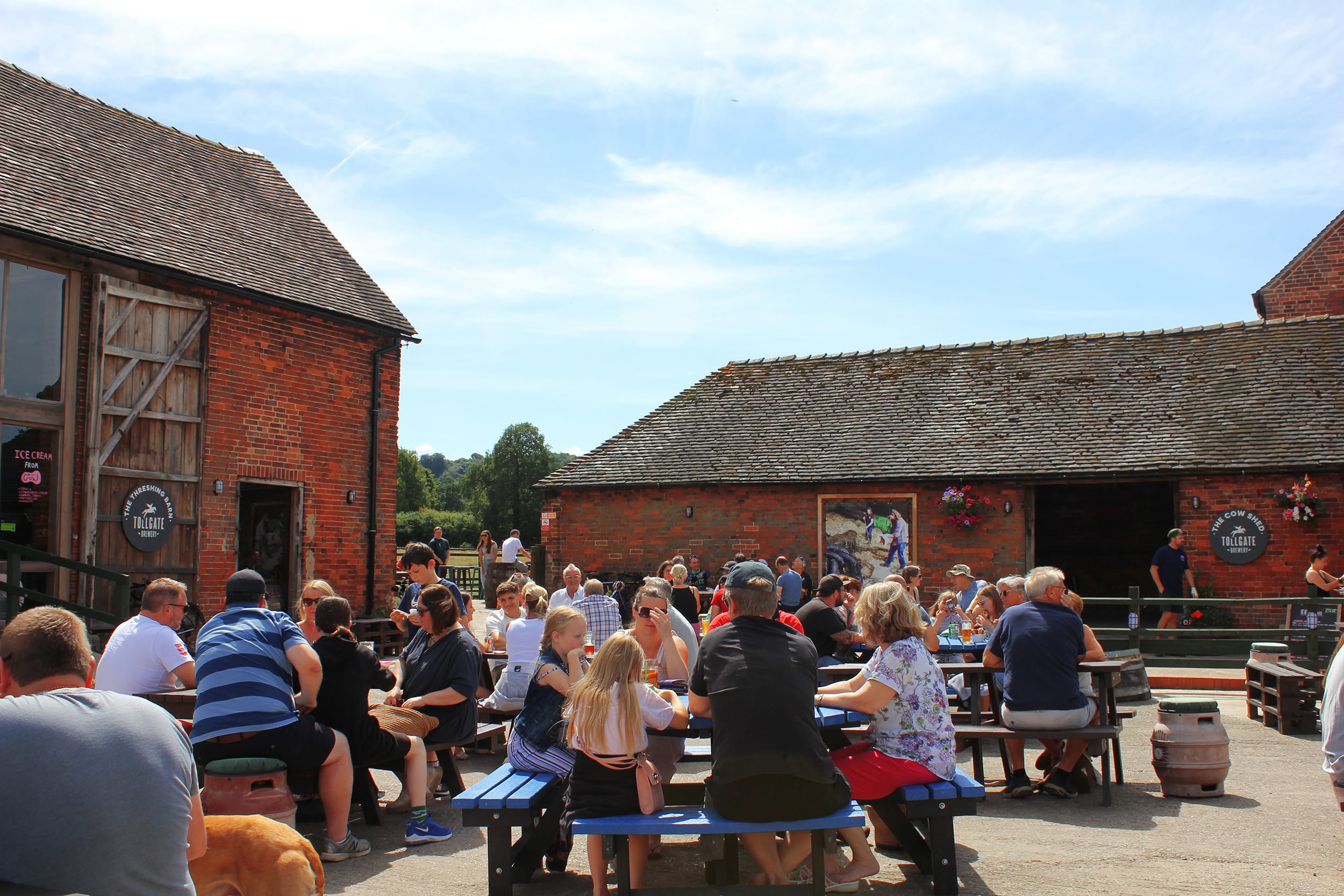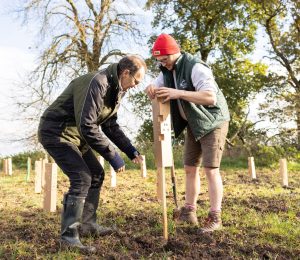 The National Forest
Recognised as one of the most ambitious and imaginative regeneration projects in the country, The National Forest is 200 square miles of mixed habitat forest, huge green lungs that have breathed life into a landscape and transformed communities and lives.
Farmers have become foresters and children have experienced forest schools with over 9 million trees planted to date. The National Forest is right in the heart of the country, embracing 200 square miles of the Midlands. It spans parts of Derbyshire, Leicestershire and Staffordshire and aims to link the two ancient Forests of Charnwood and Needwood. With a history of coal mining and heavy industry, the landscape is now that of rolling farmland, ancient forests and new planted woodlands. Its main towns and villages include Burton upon Trent (famous for its brewing), Coalville and Swadlincote (formerly associated with the clay and coal mining industries) and the historic town of Ashby-de-la-Zouch.
As part of this partnership we brew 4 beers to celebrate the National Forest and their ongoing effort and support in environment regeneration in our area. Every time a pack of National Forest beers are purchased, a donation is made to the National Forest.
For more information visit www.nationalforest.org
The National Trust
A brewing tradition on the Calke Abbey estate.
There's been brewing on the National Trust's Calke Abbey Estate for hundreds of years. One of the main reasons back in the 1800s was making beer for all the Estate workers who were given an allocation of beer each day – rumoured to be around 5-6 pints. The Estate staff would have numbered close to a thousand in summer, so the brewing operation was quite a big one. The theory then was that if you drank beer you stayed healthy and if you drank water you often got sick.
The former Brewhouse is now open to the public at Calke Abbey as part of the house tour and all the traditional equipment is still there, although dilapidated now – for full details visit the National Trust website nationaltrust.org.uk/calke-abbey
Waste Minimisation
Throughout the brew process we are conscientious about minimising any 'waste' we produce. We try our upmost to be a green business at every opportunity and this is demonstrated in the way that we reuse the 'waste' products from every brew. At the end of each day, barley left in the mash tun is taken to the farm less than half a mile away where it is mixed with silage and fed to the pigs. The farm in turn supply meat to the National Trust Calke Abbey Estate kitchens, another mile away. All our used hops also end up on the Calke Abbey Estate, added to the huge compost heaps, for the gardeners. Spent hops are still acidic and are a very desirable addition to the compost heap. You can also help yourself to any hops we have leftover at the brewery too.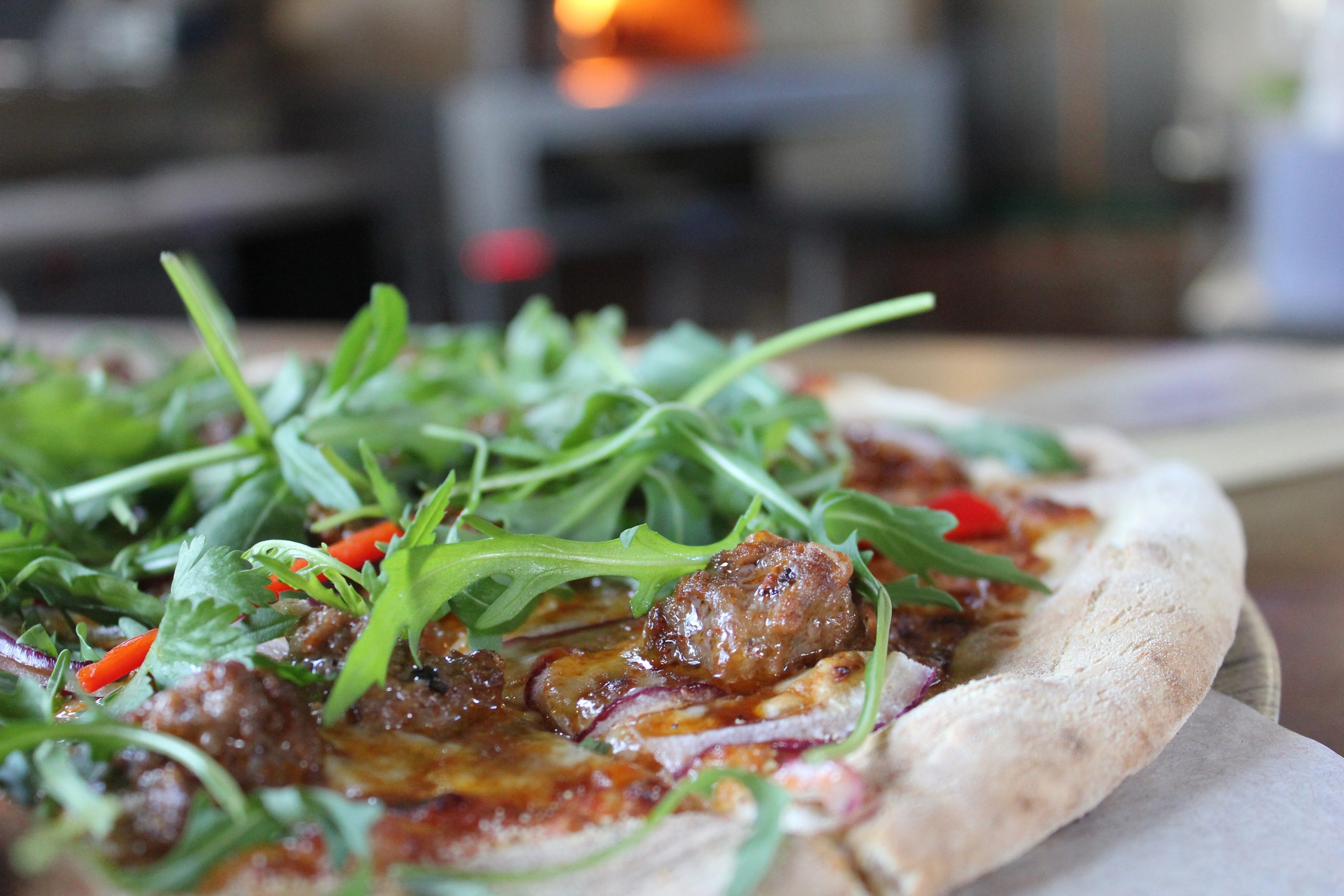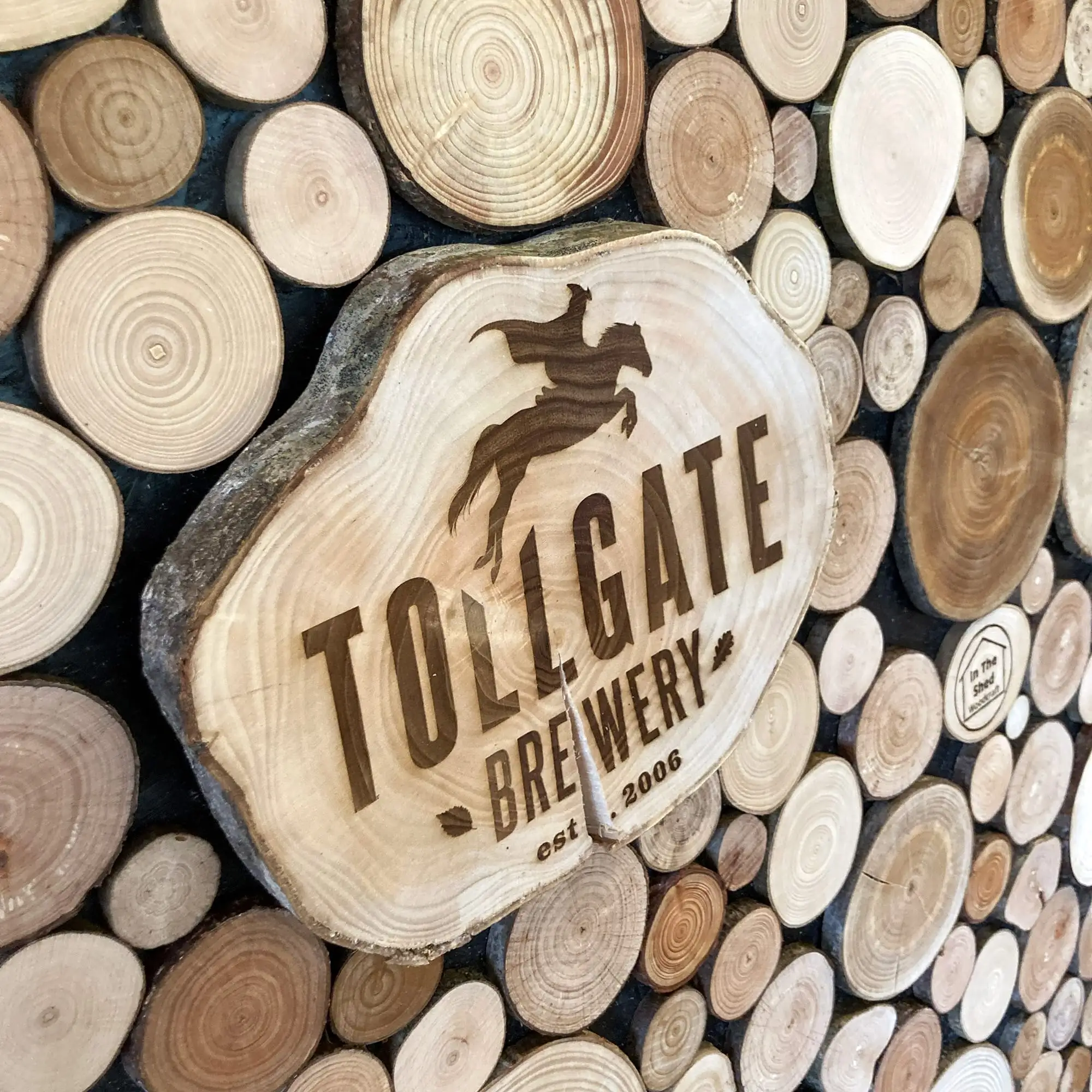 … AND OUR RECENT HISTORY
Back in 2015 Jamie (then 32) was a graphic designer, working for a midlands- based marketing agency. He'd always has a passion for real ale and, having recently moved to Melbourne, South Derbyshire, from Leicester, was considering his next career move whilst also working part time in a local, popular micro-pub. He'd been on a brewery tour of Tollgate Brewery and became aware that the then owners, Pat and Quentin, were considering whether after 5 years of owning and operating the brewery, the time was right for them to sell. They had purchased the brewery in August 2011 and moved it to its current location from Tollgate Island, Woodville, Derbyshire, in 2006 to the National Trusts, Calke Abbey Estate, in March 2012. They had both not long returned from many years of living and working in the USA and were after a new business venture. So by 2015 they were beginning to think about plans for their retirement.
Prior to 2013, Jamie had worked for several years, as a graphic designer, for a large Facilities Management Business, Headquartered in Leicester, being aware that Kevin, the MD and one of the founders of that business, had sold the company into a PLC and had "retired" in that summer. Having stayed in touch with Kevin and was aware he was getting bored of said retirement.
By January 2015 Kevin became majority shareholder of Tollgate brewery. Key employees, like Jamie (now, Operations Director) and Dan (Head Brewer) became shareholders, Pat and Quent retained a shareholding and, other staff members and former business colleagues of Kevin, purchased a few shares too.
With investment and hard work from our shareholders and friends, Tollgate today, bears very little resemblance to the brewery of 2016. The brewery runs at full capacity keeping our three pubs, brewery tap, and trade customers supplied with cask, bottled and keg beers all year around.
Jim joined in 2019 as Pubs Manager and, along with Jamie and Dan are the three responsible for day-to-day operation of Tollgate Brewery all living very local to the brewery with Tollgate Brewery today employing some 30 staff members and growing.